WE
SPECIALISE
in the search for and acquisition of exceptional homes and property investments.
WE ARE AN
INDEPENDANT
company with over 50 years combined experience in the purchase of prime real estate in France and Switzerland.
WE PROVIDE
expert and impartial advice to secure the best properties on the best possible terms.
WE UNDERSTAND
the complex challenges faced by property buyers in France and Switzerland. Our service eliminates these frustrations while providing access to the best properties available on and off the market.
our services also

include
PRIMEXTATE OFF-MARKET
PROPERTY CLUB
PRIMEXTATE IS A MEMBERS-ONLY CLUB
THAT PROVIDES ACCESS TO A SELECTION
OF HIGH-END, EXCLUSIVE PROPERTIES
THAT ARE NOT LISTED ON THE MARKET.
| +512
Residential
properties
| +198
Commercial
properties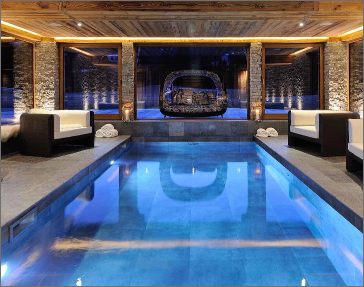 * Property sold in 2022 by primextate for a private client
Primextate is designed for individuals or sophisticated investors looking for unique and rare investment opportunities.

By joining our club, members can benefit from a range of services, including personalised property searches, access to off-market deals and investment advice from experienced professionals.

Our club's network of property experts provides members with tailored services and information, giving them a distinct advantage in the competitive property market.

A ONE STOP SOLUTION
SIT BACK AND RELAX WE TAKE CARE OF EVERYTHING FOR YOU
Primextate is a members-only club that provides access to a selection of high-end, exclusive properties that are not listed on the market.
SEE THE BEST PROPERTIES FIRST
We have privileged access to the best new properties through our extensive network of estate brokers, property managers, private bankers and private landlords
OFF-MARKET PROPERTIES
Access the growing number of discreet sales that never come to market. In some areas, over 40% of transactions are off-market. Through our Primextate off market club, we are uniquely placed to find off market properties
SAVING MONEY
We are expert negotiators and know what motivates sellers. We help international buyers navigate the sometimes complex arcana of real estate
FREE SERVICE
In most cases, we are paid by the estate agents.
TIME SAVING
We use your available time in the most efficient way possible. You can view all properties from all channels with a single point of contact. Successfully acquiring the best luxury properties takes time and dedicated resources. It's a full-time job.
CONFIDENTIALITY
We act discreetly on your behalf. We ensure that your identity is not part of the negotiations or the headlines.
OBJECTIVE ADVICE
We are independent and therefore have no conflict of interest with our broker partners.
PRIMEXTATE ONLINE PROPERTY AUCTIONS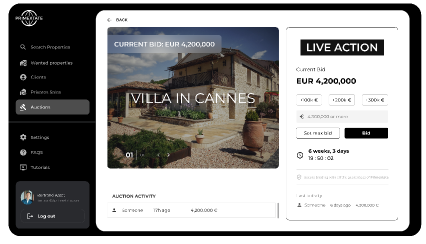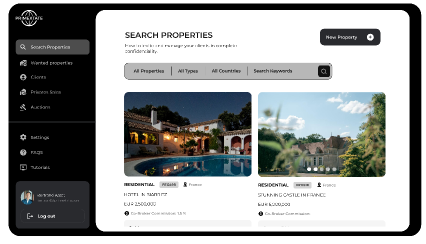 PrimeAuctions, our online property auction service, offers a convenient and efficient way to buy property.

Our online property auctions often feature a diverse range of properties, including those that are not available through traditional channels, such as off-market properties.
By participating in an online auction, buyers can benefit from the transparency of the auction process.

Attending an online auction offers buyers a unique and exciting opportunity to acquire the property they want at a potentially attractive price.